DIAMOND
KIM
​consultant. ​change agent.
geek biker. free thinker. music lover. avid reader. slow runner. scotch drinker.

​
​
​
"Life should not be a journey to the grave with the intention of arriving safely in a pretty and well preserved body, but rather to skid in broadside in a cloud of smoke, thoroughly used up, totally worn out, and loudly proclaiming

"
WOW! What a ride!

"
- Hunter S. Thompson

Powered by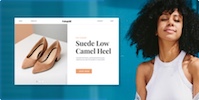 Create your own unique website with customizable templates.